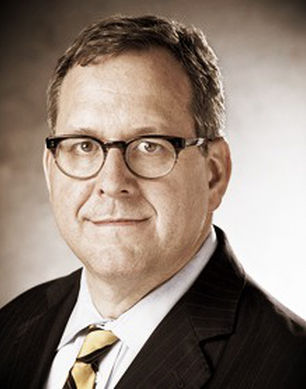 A lot has happened since we issued our first COVID-19 on March 13. In our tenth update we'll take a look at recent developments, discuss impending challenges and opportunities, issue a couple warnings, and dispense some sage advice…
Involuntary Forbearance can threaten your financial future
Let's start with a cautionary tale about involuntary mortgage forbearance. As we've said repeatedly, while it can be a lifesaver for people who are facing financial disaster as a result of the pandemic, forbearance is NOT forgiveness. Homeowners will eventually have to make the interest, principal, and escrow payments they have been delaying.
In addition, forbearance may jeopardize court-approved bankruptcy repayment plans and could make it difficult to buy a new home or refinance an existing loan. That's why we urged homeowners to think carefully before taking advantage of the forbearance programs made available by the CARES Act and many private lenders.
Unfortunately, a number of banks and servicers didn't give borrowers a choice. Back in May we warned that a number of banks and mortgage servicers were putting homeowners into forbearance by "mistake." One of the offenders, and I'm sure this will shock no one, was Wells Fargo. According to a CNBC report, borrowers who called servicers seeking information about forbearance and other relief programs were put into forbearance without their consent by swamped call center workers.
At that time we doubted that Wells, perennial winner of the worst bank in the world award, was really doing this by accident. Turns out we were right. NBC News reported on July 16 that Wells was purposely placing borrowers into forbearance without seeking or receiving their permission.
The story focused on Troy Harlow of Buchanan, Virginia who filed personal bankruptcy in 2017 after a kidney transplant put him on permanent disability. Troy never missed a house payment because his primary goal was to stay in his home.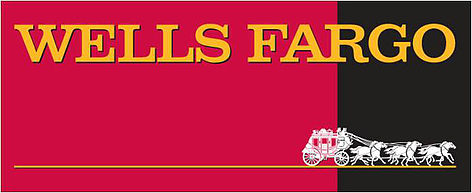 That didn't matter to Wells. Without his knowledge or permission, on April 29 the bank told the bankruptcy court overseeing Harlow's payment plan that he had asked to pause his mortgage payments because he had been hurt by COVID-19. Harlow who never even thought about asking to be placed in forbearance continued to forward the full amount owed on his mortgage to Wells.
Harlow's attorneys soon learned that he wasn't the only victim. Wells had played the same dirty trick on homeowners in 11 states.
That news set off alarm bells here at DannLaw and led us to launch an investigation to determine if borrowers in Ohio and New Jersey have been scammed by Wells and other lenders. With that in mind, we're asking homeowners to do two things:
First, contact your lender to determine if they have placed you in forbearance without your permission.
Second, if they have you should contact us right away so we can help rectify the problem and determine if we should file a class-action suit on behalf of every borrower who has been abused by Wells and other lenders. You can reach us by calling 216-373-0539 or filling out and submitting our contact form. Please do this right away because involuntary forbearance can cause real problems for years to come.
Is it time to take your loan out of forbearance?
If you chose to place your loan in forbearance, it's time to start thinking about an exit strategy. If you haven't been able to make payments because you lost your job or were laid-off when the COVID-19 crisis cratered the economy but are now back to work you should consider taking your loan out of forbearance before the amount of delayed interest, principal, and escrow you owe becomes unmanageable.
To determine if you should begin making your house payment again, consider the amount you owe on your home relative to its value. If your home is worth more than your mortgage balance it is an asset that you should protect. If it is worth less than you owe it is a liability so your mortgage payment should be viewed as a housing cost and compared to alternatives like paying rent. You should also evaluate other factors including the state of the housing market in your neighborhood, the company that owns your loan, and whether you intend to sell your house sometime in the next few years.
The moratorium on foreclosures is about to end

The moratorium on foreclosures imposed at the beginning of the COVID-19 crisis are coming to an end in some Ohio counties and will lapse for federally backed mortgages at the end of August. That means sheriff's sales will resume soon.
If you were in foreclosure when the pandemic struck you should contact your attorney right away. If you have not retained a lawyer contact us to arrange a no-cost consultation so we can review your case and discuss ways we may be able to help save your home. To learn more about the options available to you click here to visit the Foreclosure Defense page on Dannlaw.com.
Evictions set to resume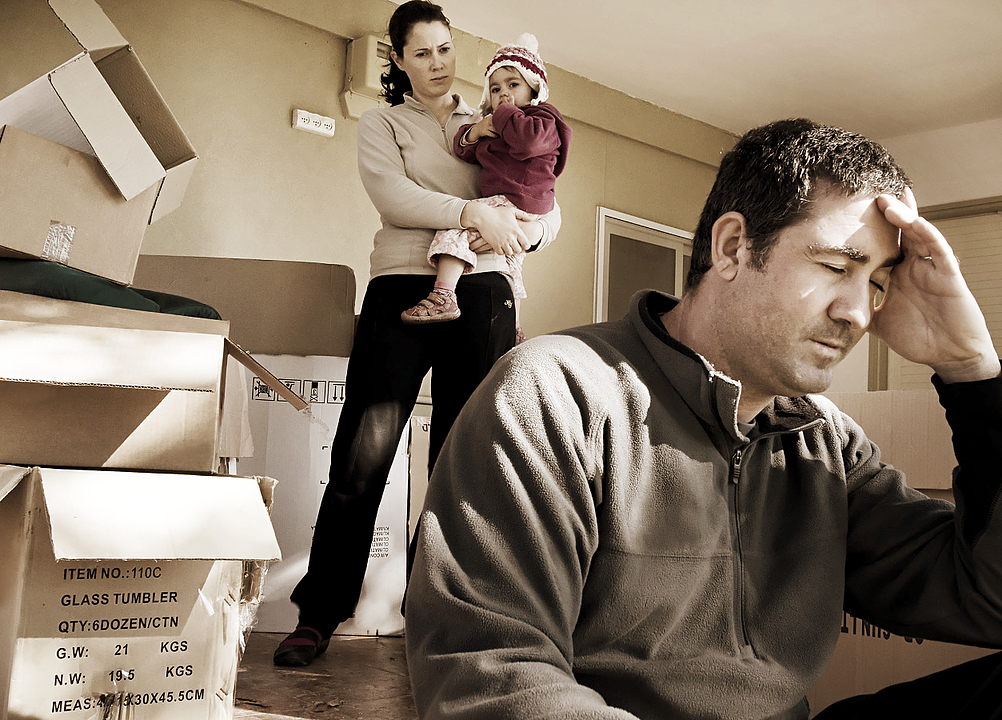 Today it is estimated that more than 8 million Americans, including tens of thousands of Ohioans, are behind on their rent payments and may soon be evicted from their homes. This number could rise substantially when the CARES Act's Pandemic Unemployment Insurance payments sunset at the end of July.
While distressing, the situation is not hopeless if renters and landlords communicate with each other and work together to overcome the challenges caused by the pandemic. Here are some important steps to take:
Renters should communicate in writing with their landlords about their ability to pay, partially pay, or not pay rent. Both renters and landlords are trapped in a dilemma they did not cause, so landlords may be willing to work out payment arrangements. No one benefits from a vacant apartment.
Check this list to determine if your landlord has a federally backed mortgage and is therefore prohibited from evicting tenants. If you are a landlord with a federally backed mortgage you may apply for forbearance if your tenants are unable to pay their rent. The eviction moratorium/forbearance program will end in late August unless Congress extends it.
If you reach an agreement with your landlord regarding late or partial payments put it in writing. We will soon post a form on our website that will make it easy to create written versions of tenant/landlord agreements.
Do not ignore letters or emails you receive from a court and always attend hearings when ordered. While there are legal defenses available to renters and strict procedures that must be followed before a landlord can evict a tenant, ignoring notices and/or failing to appear just about guarantees that your belongings are going to end up on the street.
Retain legal counsel. If you cannot afford an attorney call your local legal aid office. As a service to people impacted by COVID-19, we are making DannLaw's Cleveland and Cincinnati offices available if you need a computer or internet access to participate in a virtual eviction hearing. A member of our legal team will also be on hand to answer general questions about evictions.
I and Jeff Watson, General Counsel to a number of real estate investor groups will conduct a virtual seminar for landlords and tenants on Thursday, July 23 at 8:00 P.M. This informative session, titled, "The Eviction Tsunami: Facts and Strategies that Lawyers, Landlords and Tenants Must Know," will feature a discussion of the growing eviction crisis as well advice and strategies that will help landlords avoid insolvency and tenants escape homelessness. To register for the seminar click here.
Collection firms are up to their old (dirty) tricks
While debt collectors are typically shameless, there has been noticeable slow-down in activity since the onset of the COVID-19 crisis in March.  But as states take steps to restart their economies and courts begin to reopen, we've received reports that collection lawyers, debt buyers and creditors are ramping up operations.  That means debtors must be on the lookout for and pay close attention to any legal notices they receive.
As we noted in our discussion about evictions, the quickest way to lose a case and have a judgement entered against you is to ignore the problem. Trust me, it's not going to go away simply because you toss a letter in File 13 or don't show up for court. So please, respond in writing to communications you receive and appear in court when ordered.
In addition, you should contact us to arrange a no-cost consultation. We'll be happy to discuss your situation and your options. We'll also determine if debt collectors have violated any of the laws and rules that protect consumers. If they have, you may be entitled to financial compensation. Here's a brief overview of the rules that govern the collections industry:
The Fair Debt Collections Act (FDCA). Enacted in 1978, the FDCPAis the most well-known federal consumer protection statute. Its primary purpose is to prevent third-party debt collectors from using abusive, unfair, false, or deceptive practices to collect debts. To put it simply, collectors may not lie to or mislead consumers in the course of attempting to collect a debt. Violators of the Act may be liable for statutory damages, actual damages, and attorney's fees.
Telephone Consumer Protection Act (TCPA) The TCPAlimits the use of automatic telephone dialing systems (ATDS) and artificial or prerecorded voice messages by telemarketers. Since its passage in 1991, the TCPA has been expanded to cover the use of ATDS's and voice messages by debt collectors and now applies to cell phones if an affected consumer does not have a landline. Under the law collectors may not call a cell phone unless the owner gives consent. That means it's important for consumers to deny consent verbally during the initial call and then to immediately withdraw consent in writing.
Statutory damages under TCPA range from $500.00 to $1,500.00 per call and may be applied to each and every call made if it is found that a debt collector willfully violated the Act. The ability to "stack" damages serves as an effective deterrent and provides just compensation for consumers who have been victimized by aggressive debt collectors who willfully violate the law.
Check Your Credit Report Weekly
The CARES Act allows you to obtain copies of your credit reports from annualcreditreport.com on a weekly basis. You should take advantage of this opportunity because a number of state unemployment computer systems have sustained massive data breaches.  DannLaw has filed class-action lawsuits in Ohio and Arkansas related to those breaches.
In addition, several provisions of the CARES Act are inconsistent with the Fair Credit Reporting Act. Please reach out to us right away if you notice inaccuracies on your credit report because you can sue credit reporting agencies and entities that furnish information to them if they refuse to correct mistakes.
The Con Premieres August 5
Finally, I would like to extend a personal invitation for you to join me on August 5 for the premiere of "The Con," a four-part series about the 2008 fraud and corruption-fueled collapse of America's housing market. I'm both proud and humbled to say the series highlights the steps I took as Ohio Attorney General and at DannLaw to hold those responsible for the crisis that led to 10,000,000 families losing their homes accountable for their actions.  The series provides a lesson for the risks we face as we hurtle toward a pandemic-related recession.
"The Con," like all movies being released in the midst of the pandemic, is being released direct to video via independent theatres. To receive your invitation to the free live premiere, click here and then click on "Follow" above the video. If you like The Con on Facebook, you'll be invited to the free live premiere on August 5. We'll be posting more news about "The Con" in our blog and on our Facebook page in the weeks to come.