Hello and Happy Spring. I'm reaching out today to provide our clients and friends with updates about several pending cases, new investigations and an exciting new addition to the DannLaw legal team. 
First I would like to introduce and welcome Jeff Crossman to DannLaw. Jeff, who recently joined DannLaw after serving in the Ohio House and running for Ohio Attorney General, will be litigating complex class action, mortgage servicing, and corporate/business cases.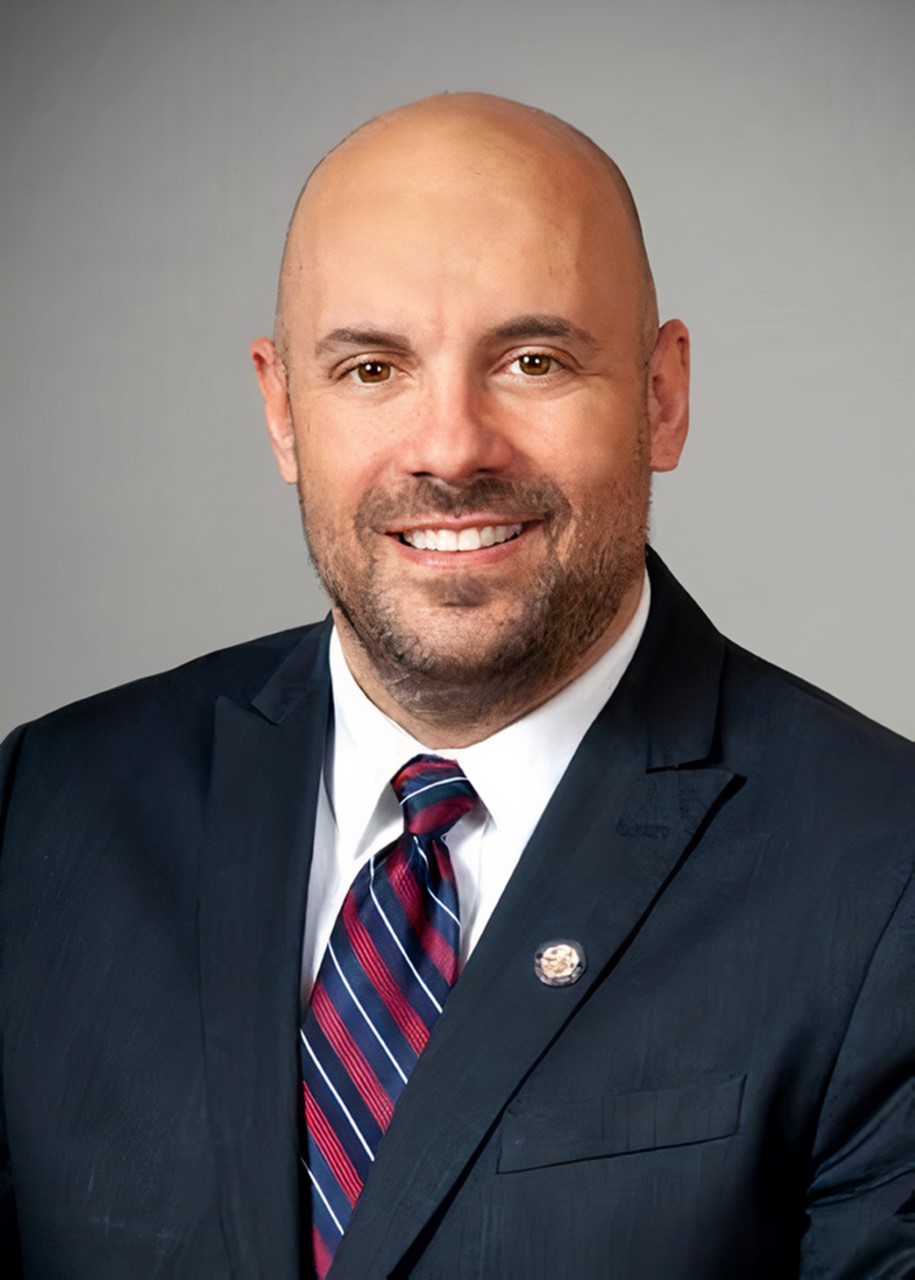 Jeff brings more than two decades of legal experience to Dann Law.  During his career, he has represented a variety of clients in complex matters, successfully resolving disputes for both individuals and businesses ranging from small startups to national corporations.  Jeff has served as an associate with a prominent national law firm, as in-house legal counsel for multiple national companies, and recently served two terms as a member of the Ohio House of Representatives where he gained invaluable experience in public policy, government, and changes made to the legal system. The sum of Jeff's experience has given him a unique perspective and a deep understanding of the legal landscape, which he leverages to achieve the best outcomes for his clients.
Jeff believes that every client deserves high-quality legal representation personalized to fit the client's needs, and he is committed to achieving the best possible outcomes for each and every one of his clients.
Education
B.A. University of Mount Union

M.A., University of Akron

J.D., Cleveland-Marshall College of Law,

magna cum laude
Bar Admissions
State of Ohio

Federal District Court for the Northern District of Ohio

Pending: Federal District Court for the Southern District of Ohio 

6

th

Circuit Court of Appeals.
Mortgage Servicing Litigation
Our Mortgage Servicing Litigation team, which includes Dan Solar, Michael Smith, Saher Chaudrey, Javier Merino, Brian Flick, Kim White, and Karen Ortiz, continue to bring groundbreaking cases on behalf of homeowners involved in disputes with their mortgage servicers:
Delays  and mistakes made by servicers assisting homeowners who took advantage of Covid Related Mortgage Payment Forbearance

provided by the CARES Act and the American Recovery Act.  As a result of these errors, many borrowers exited forbearance with higher interest rates than they should have and some are facing unnecessary and unwarranted foreclosure actions. 

Homeowners put at risk because servicers mishandled tax, insurance, and other escrow payments.

. 

Problems that have occurred when mortgage servicing is transferred from one company to another. This problem is especially prevalent when borrowers and services are engaged in loss mitigation activities. 

Accounting problems

following the successful completion of a Chapter 13 bankruptcy. 

Violations of Ohio's Residential Mortgage Loan Act.

Dannlaw has obtained numerous consumer/borrower favorable court decisions involving servicers who failed to abide by changes in the Ohio Law that protects borrowers.
Foreclosure Defense
As foreclosure protections sunset our Foreclosure Defense team led by Whitney Kaster with support from Amanda Severt, Karen Ortiz and Roberto Rivera are litgating cases and developing thoughtful and innovative loss mitigation and legal strategies that will enable our clients to stay in their homes. If you are or may be about to enter foreclosure, please contact form or call us at 216-373-0539. We are here to help.
Class Action Lawsuits 
The members of our class action practice group, Brian Flick, Javier Merino, Andy Wolf, Jeff Crossman, Saher Chaudrey,Kim White and Liza Marigliano are pleased and proud to report that they have worked with co-counsel to obtain preliminary approval of several class action cases across the United States in the past several months.  There are active claim deadlines in the following cases.  If you believe you are a member of the class in one or some of these actions, we encourage you to visit the case settlement websites to review the terms of settlement and if appropriate files a claim: .
Nationstar
In the Class Action case against Nationstar Mortgage and payment processor ACI we successfully negotiated a $9 million settlement that is set for final approval on May 31, 2023 in the Federal District Court in North Carolina. You still have  time to submit claims if Nationstar pulled money from your bank account without permission in April of 2021. Visit this website to make a claim https://achloanpaymentlitigation.com/.
Michigan Ave. Immediate Care
Michigan Avenue Immediate Care  has agreed to a $900,000 settlement fund for people whose personal information was exposed to the dark web as the result of a data breach. If you were a patient of the of that Chicago medical practice file a claim here:  https://www.maicincident.com/
Parker Hannifin
We've reached a favorable $1.75 Million  settlement for present and past employees of Parker Hannifin who were impacted by a data breach. If you ever worked at Parker Hannifin please follow this link to learn more and file a claim www.phdatasettlement.com.
We are also investigating and litigating several other significant class action cases including:
Pricing Fraud by Dollar General.  DannLaw has filed cases against Dollar General in Ohio, New York and New Jersey based on allegations that prices listed for items on shelves are lower than prices charged at the register. If you live anywhere in the United States and believe you have been overcharged by Dollar General or any other retailer, please contact our office by completing and submitting our contact form or calling 216-373-0539.
Salmonella Poisoning in Jif Peanut Butter 
The FDA, along with CDC and state and local partners are investigating a multistate outbreak of Salmonella Senftenberg infections linked to certain Jif brand peanut butter products produced at the J.M. Smucker Company facility in Lexington, Kentucky. If you believe you have been impacted by the outbreak please complete and submit our contact form or call us at 216-373-0539.
Traffic Camera Violations in the City of Girard
Tickets were wrongly issued to drivers along Rt 80 in Girard Ohio
Impact Cases
Federal Government's failure to compensate victims of  "Snap Skimming"  DannLaw recently filed a case in Ohio against the United States Department of Agriculture regarding the agency's failure to reimburse Ohioans whose SNAP benefits have been "skimmed" by unknown third parties beginning in January of 2022. 
Skimming occurs when criminals use a device placed over a point-of-sale card reader to steal information from payment cards like SNAP EBT and cash assistance cards. That means SNAP or cash assistance benefits may have been stolen with the cardholder's knowledge.
If you believe you have been a victim of SNAP theft, please please complete and submit our contact form or call us at 216-373-0539.
Racial Discrimination in Mortgage Lending by Wells Fargo We have assumed a  leadership role in investigating allegations that Wells denied  borrowers of color mortgage financing at a rate almost double that of white borrowers.. 
Ohio PUA Unemployment Benefits
In Bowling v. Dewine we continue to pursue $900 million in fully federally-funded COVID-19 supplemental unemployment insurance benefits the DeWine administration callously denied Ohioans who were left jobless as a result of the Coronavirus pandemic. 
Data Breach Cases
We are also bringing Class Actions for Data Breaches against the following Companies:
Last Pass/GoTo Technologies
Carrington Mortgage and Alvaria, Inc.
Snap Finance–Brian Flick has been appointed co-lead counsel
Key Bank/KeyBank Mortgage/Fulton Bank/Overby-Seawell
Samsung
Bet MGM (Where Javier Merino is taking a Lead Role)
Lakeview Loan Servicing
If you or someone you know has been impacted by these data breaches please complete and submit our contact form or call us at 216-373-0539.