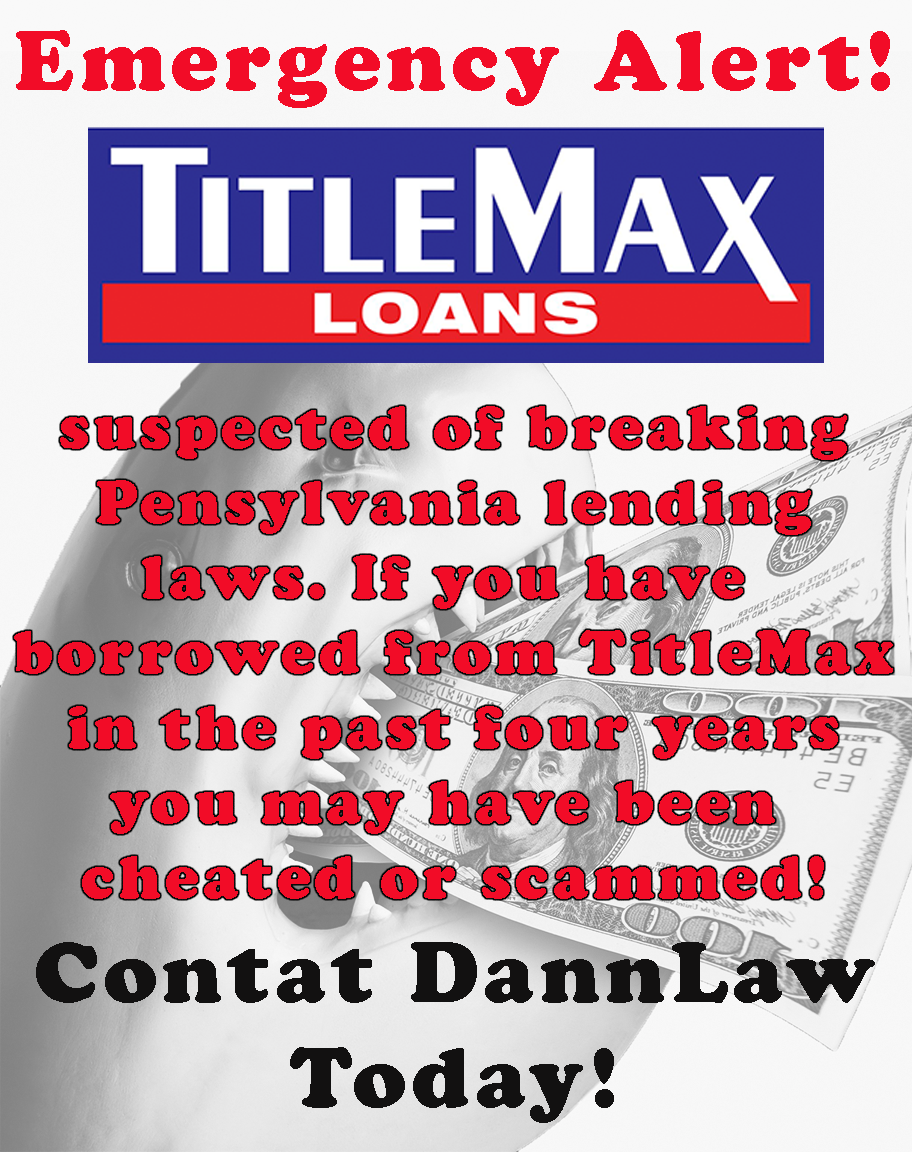 The consumer protection team at DannLaw and Advocate Attorneys, along with Atty. Nathan Lloyd Gess are investigating reports that TitleMax has repeatedly violated Pennsylvania's lending laws by charging borrowers interest rates that would make a loan shark blush. If you or someone you know has borrowed from TitleMax in the Keystone State in the past four years we urge you to contact DannLaw TODAY by calling 877-475-8100 or using the contact form on our website: www.dannlaw.com/contact to arrange a no-cost consultation.
Here is what we know and why you should act immediately to protect yourself: Even though PA law caps the annual interest rate on title loans at 6%, TitleMax is reportedly charging as much as 132% which adds thousands, even tens of thousands of dollars in finance charges to title loans. They pull off this scam by refusing to allow consumers to view loan documents on computer screens before borrowers sign them electronically and using other tricks to conceal the true interest rate.
The outrageous and illegal interest rates TitleMax is charging often cause borrowers to miss payments. When they do, TitleMax quickly repossesses the vehicle that is securing the loan.
If you or someone you know has borrowed from TitleMax in Pennsylvania in the past four years you may be a victim of this scam. You should contact DannLaw today even if your loan has been paid off or your vehicle has already been repossessed. We will examine your loan documents and help you fight for justice.
And, because TitleMax may be violating state and federal lending laws, you may also be entitled to monetary compensation.
Don't delay, contact DannLaw today at 877-475-8100 or www.dannlaw.com/contact so we can begin fighting for you!