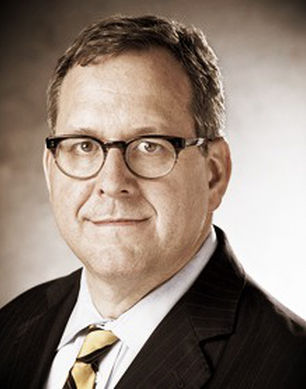 When I woke up this morning to another stream of stories about the Coronavirus, I wasn't worried about the impact the growing crisis was having on big banks or the stock market—as has been proved time and again, they'll recover or be bailed out, or both.
Instead, I was concerned about the people reporters obsessed with Wall Street losses ignore:  people like the guy who was counting on catching up on his Christmas credit card charges by selling hot dogs at the NCAA tournament at Rocket Mortgage Fieldhouse, the Cleveland cop banking on overtime earned by working the St.Patricks Day parade to pay his daughter's college tuition, and the self-employed vendors who eke out a living selling jewelry and crafts at kiosks during the Cleveland International Film Festival. I'm worried about them because there's no bailout in the offing for the millions of retail clerks, waitresses, Uber drivers, and other hourly workers who lose billions of dollars in wages as the rest of us follow orders to engage in "social distancing."
Along with living paycheck to paycheck, many of the workers I've described have no or inadequate health insurance. They don't have paid sick leave. And many are saddled with crushing student loan debt, mortgage payments that consume nearly half their gross income, or are renters who will be evicted quickly if they miss their monthly rent payments.
At DannLaw, our experience helping consumers and homeowners recover from the Great Recession gives us a unique perspective and valuable insight on how people can avoid financial disaster as the coronavirus crisis spreads and what government should do to support working families.
Here is our best advice for individuals and families:
Don't put your head in the sand. As soon as you know you may not be able to pay one, some or all your bills contact your creditors, explain your situation, and ask for forbearance or other adjustments to your account. It is important for you to communicate with mortgage servicers, credit card companies, landlords and other creditors via letter or email. Make sure to keep copies of all correspondence because it will serve as a  permanent record of what you promise them and what they promise you.
Closely review automatic payments being charged to your credit cards or bank accounts. Avoid costly bank fees and overdraft overcharges by canceling payments you aren't sure you can make. One overdraft can cause a cascade of bounced checks resulting in hundreds of dollars in NSF charges and late fees that could have been avoided
Don't try to borrow your way out of the situation. You're going to see lots of solicitations from "debt consolidation" companies and payday lenders. While these loans may provide short-term relief, their steep interest rates will cause long-term problems that will jeopardize your financial future. Working with existing creditors is a much more sensible and safe approach.
Do not ignore anything delivered to you in person or by regular or certified mail from a court. If you do not respond to a summons or hearing notice you will soon be subject to wage garnishments, bank account attachments or judgment liens. Call a lawyer if you are sued even if you think you can't afford one because there are often legal defenses to collection actions, evictions and foreclosures. Our firm and many others will provide free phone or in-person consultations. If an attorney finds that fee-shifting or counterclaims exist in your situation they may represent you on a contingency fee basis.
Keep an eye on your credit report. Credit Karma and other free services will notify you immediately if a creditor reports you as delinquent or puts a claim in collection. You may be able to mitigate damage to your credit score by communicating with the creditor or placing an explanation of your situation in your credit report. Contact a lawyer right away if you find that someone is entering inaccurate information in your report. You may be entitled to protection and compensation under Federal Law.
Avoid withdrawing funds from your retirement accounts. Withdrawals will cause tax consequences that you may regret the following year and they are often the only assets people have that are exempt from collection efforts.
Now let's turn to what government can do to support and protect hourly and self-employed workers:
Suspend the obligation to pay government student loans. Offer immediate forbearance with no accruing interest. This will provide immediate relief to borrowers who are not working or whose income has been reduced. In addition, it will boost the economy by giving people who are still working additional disposable income.  The Secretary of Education and the President could issue forbearance with the stroke of a pen.
Place a moratorium on negative credit reporting for the duration of the pandemic and for a six-month period after the crisis ends. This will enable borrowers who were not in default before the crisis to maintain their positive credit rating.
Suspend tuition payments to state community colleges and universities. Dorm closings are costing Ohio families millions of dollars. Suspending tuitions payments during the crisis will give many parents and self-supporting students the opportunity to stabilize their finances during the crisis. Once the emergency ends payments could be spread out over the years a student remains enrolled or be extended until after graduation.
Allow Fannie Mae Freddie Mac, FHA and VA to suspend their rules governing how often and how many times a mortgage modification may be granted. This move, coupled with forbearance upon proof of reduction or elimination of unemployment will help working people hold onto their homes during this difficult time.
Allow student loans and home mortgages to be modified in bankruptcy. This reform is long overdue and will provide both creditors and debtors with an equitable way to determine how much a borrower can pay while maintaining stable housing and jobs.
Expand unemployment insurance to include sick days related to the outbreak and waive the one week waiting period for the duration of the crisis.
We hope our insight and advice is helpful to consumers and will spur positive action among policymakers at the state and federal level.
Be well and remember, wash your hands—often.