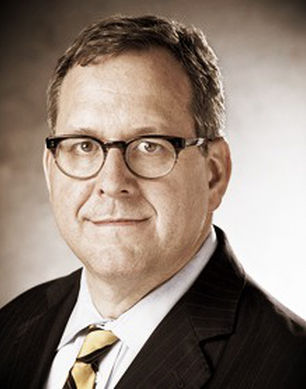 We hope that you, your family and friends are safe and in good health. We, like most of you who live in New Jersey and Ohio have been ordered to stay home for a while. We want to assure you that we are here to help you despite the Shelter-in-Place and Stay at Home orders. You may reach us at any time by calling 877-475-8100, emailing us at intake@dannlaw.com, or calling Marc Dann's cell phone: 330-651-3131.
Like us, you probably know one of the hundreds of thousands of people who have lost their jobs or been forced to close their small business over the past two weeks. And it's even more likely that you or someone you know has seen your retirement savings take a major hit as stocks have lost trillions of dollars in value.
The airwaves, print media, and internet have been flooded with conflicting reports about state and federal proposals designed to help Americans deal with the financial challenges caused by the Covid-19 crisis. Some proposals have been enacted, some are awaiting congressional or state legislative approval, and others aren't detailed enough to discuss at this time. We know it can all be confusing for people who simply want to earn a living, feed their families, and pay their bills.
No one knows how long the pandemic or the financial devastation associated with the measures taken to deal with it will last. With that in mind, we strongly advise that you Proceed with Caution when dealing with your mortgage servicer, student loan servicer, and other creditors. While FHA, Fannie Mae, and Freddie Mac have issued directives that make many mortgage loans eligible for 12 months of forbearance, delaying payments can throw your escrow out of balance, cause interest and escrow advances to be turned into interest-bearing principal when a loan is modified, or make accounting more complicated.
And while it is critically important for you to communicate with your creditors if you are having a problem paying your debts doing so is becoming increasingly difficult as the employees who answer the phones at banks and lenders begin working from home.
That's why we want to emphasize that we are just a phone call away and available to help you make decisions that could impact your credit and your financial security for years to come. Please do not hesitate to contact us—your future may depend on it.
For right now: If you can pay your bills, including your mortgage and student loans, do so.  If you are unable to pay, communicate with your loan servicer or creditor in writing if you can. If you must speak with them by phone, record the conversation. Advise the creditor of your situation BUT DO NOT AGREE TO A REMEDY. As we noted above, Congress and state legislatures are still considering proposals that may create favorable ways for you to deal with your obligations. Don't repeat the mistakes people made during the collapse of the housing market. Many of our clients agreed to modify their loans during the early stage of recession and were unable to take advantage of more favorable remedies that became available later.
With that warning in mind, here's what we know for sure as of today:
Mortgages
New Jersey Governor Murphy has ordered that no one can be removed from their home pursuant to an eviction or mortgage foreclosure proceeding during a 60 day period beginning March 19 and ending May 18. Governor Murphy has also asked financial institutions including banks and mortgage servicers to "implement a process" to work with homeowners although they are not mandated to do so. It is also important to note that this order also does not prevent banks and servicers from filing and otherwise pursuing foreclosure actions in the state. But if you have a mortgage insured by the FHA or owned by Fannie Mae and Freddie Mac, FHFA and HUD are suspending ALL foreclosures and evictions for at least 60 days.
Each county in the state is taking a different approach regarding sheriff's sales. For example, Bergen County has cancelled sales for March 27 and April 3 but has not indicated what will happen after April 3. Middlesex County is tentatively scheduled to resume sheriff's sales on April 1. Meanwhile, Essex County, Passaic County, and Hudson County have suspended their sales until further notice. So, if your home is scheduled for a sheriff's sale you should immediately double check with your county's sheriff's office and ask if it will proceed or be delayed.
Ohio has not implemented a statewide rule regarding foreclosures, but sales have been stayed for 60 days in Cuyahoga, Hamilton and Franklin counties.  Most courts have either continued or stayed cases or converted all court appearances to video conferences. If you have a foreclosure pending please keep in close contact with your lawyer.
Here are links to all of the entities that are offering forbearance. Remember FHA, Fannie and Freddie sold off many of the their loans so even if your loan at one time was owned by Fannie or Freddie or insured by FHA these provisions may not apply to you.
Fannie Mae: https://www.fanniemae.com/portal/media/corporate-news/2020/covid-homeowner-assistance-options-7000.html
Freddie Mac: http://www.freddiemac.com/about/covid-19.html
FHA: https://www.hud.gov/program_offices/public_indian_housing/covid_19_resources
Federal Student Loans
If you have a federal student loan, not a private loan, contact your loan servicer and request that you be allowed to suspend payments for 60 days. Interest will also be suspended for that time period. We again strongly recommend you communicate with your servicer in writing so that you have proof of what they promised you and you promised them. If you must communicate by phone, both Ohio and New Jersey are "one party consent" states which means you have the right to record your conversation with the service. We strongly urge you to do so.
The Bad News on Federal Student Loans: Federal Student loan servicers may still garnish your wages, offset your social security payments, and take your upcoming tax return.
You can find up to date information regarding federal student loans here.
The Really Bad News on Private Student Loans If you have a private student loan you are out of luck at the moment. There are no programs or proposals to protect you if you are unable to make your payments. There is nothing to stop lenders from filing and pursuing lawsuits against debtors who are in arrears.