Jose Aguilar lost his home and his family when Wells unjustly denied their application for a mortgage loan modification. DannLaw is helping him fight for justice.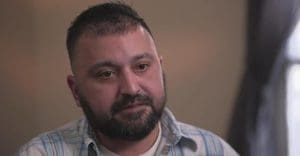 This morning our client, Jose Aguilar was featured on the CBS Morning News. Jose lost his home to foreclosure when Wells Fargo unjustly denied his application for a mortgage loan modification.
This story puts a very real human face on the damage Wells and other banks and mortgage servicers do when they cavalierly and callously abuse borrowers. As you can see, families and lives are often destroyed. Wells' solution: throw a few bucks at a person like Jose and walk away.
Well, Jose decided the few dollars Wells offered is not just compensation for the destruction of the life he and his family once enjoyed. We are both humbled and proud that he chose to empower DannLaw to help him fight for justice.
This story shows why we do what we do, and why we will never stop fighting for people like Jose…
https://www.cbsnews.com/…/wells-fargo-loan-modification-er…/
Read the transcript of the story below…
Wells Fargo says a computer glitch is partly to blame for an error affecting an estimated 500 customers who lost their homes. The giant bank filed papers with the Securities and Exchange Commission last month, revealing it incorrectly denied 870 loan modification requests. About 60 percent of those homeowners went into foreclosure.
Legislators, housing advocates, regulators and most importantly, the people who lost their homes – people like Jose Aguilar – are asking how this happened.
"It's been very hard for me. It's something I wouldn't wish upon anybody," Aguilar told CBS News correspondent Anna Werner.
These days, Aguilar can only drive by the home he and his family lost to foreclosure three years ago, the small ranch house in upstate New York where they wanted to raise their children.

"I used to look there and see how many times my kids and I used to run up and down, ride our bikes," Aguilar said.
He said the problems began when he and his ex-wife found mold in the house. He tried to remediate it himself but fell a few months behind on the mortgage payments. So the couple asked their lender Wells Fargo to modify their loan to lower their monthly payment.
"At first they told me, 'OK, you know, you might be able to qualify for a loan modification,'" Aguilar said.
But he said then came the delays – weeks, then months – waiting for a decision.
"Then the whole process just started all over again. And then it got to the point we were a year behind," Aguilar said.
Finally, Wells Fargo turned them down.
"What was your reaction, I mean, after all that time?" Werner asked.
"At that point I just gave up," Aguilar said.
He and his wife split up. The house went into foreclosure. With the hit to his credit, Aguilar said he found no one would rent to him.
"At that point my son and I had to move to the basement of a friend's house and we stayed there for three months, and we had nothing. We had a couch and my son had a bed," Aguilar said, choking up with emotion. "I felt worthless. I felt like I had let my family down."
Then in September this year, nearly three years later, he got a letter from Wells Fargo. "Dear Jose Aguilar," it read, "We made a mistake… we're sorry." It said the decision on his loan modification was based "on a faulty calculation" and his loan "should have been" approved.
"It's just like, 'Are you serious? Are you kidding me?' Like they destroyed my kids' life and my life, and now you want me to – 'We're sorry?'" Aguilar said.

Wells Fargo now said that "calculation error" on loan modifications affected 870 customers over an eight year period, customers who either were denied loan modifications or "were not offered a modification in cases where they would have otherwise qualified." About 545 of those customers ultimately lost their homes to foreclosure.

At least some of those people got a check from Wells Fargo along with the letter. In Aguilar's case, it was for $25,000. But his attorney Marc Dann said that doesn't begin to cover his total losses.
"So how do you think they came up with the amounts of money that they handed out to people?" Werner asked.
"That's what we want to find out. We want to find out what went wrong, how it went wrong," Dann said.
Alys Cohen is with the National Consumer Law Center.
"The question is, how did this happen? Aren't they supposed to check their computer programs regularly to make sure they're accurate?" Cohen said. "This is clearly more than just a simple computer mistake."
Wells Fargo declined to do an on-camera interview. The company could not say how much money it expects to pay out in remediation to customers. But Aguilar said it's not just about money.
"I want Wells Fargo to know that there's people out there with feelings and families that try hard to pay their bills and survive. We're real people, we're not just money," Aguilar said.
Wells Fargo said it plans to work with each of those customers to reach a resolution. The bank is also offering no-cost mediation. Meanwhile, non-profit groups and some legislators are pushing for more answers.