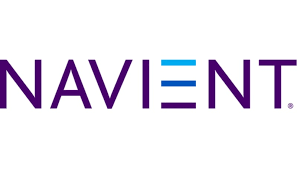 A recent federal appeals court decision may spell "relief" for Americans buried under private student loan debt held by Navient. In a unanimous decision, a three-judge panel of the Court of Appeals for the Fifth Circuit held that Navient private student loans ARE dischargeable in bankruptcy.
This decision, to put it mildly, IS A BIG DEAL!
We won't go into the complex legal issues discussed in the Court's 28-page decision–although you can read it here if you are so inclined:5th cir private loans dischargeable
What matters is the bottom line: Navient debtors may now be able to climb out from under crushing private student loan debt by filing for bankruptcy.
While the ruling is great news, there are some important things you should know:
The decision only applies to private student loan debt issued or serviced by Navient. Non-Navient and government-backed loans cannot be erased via bankruptcy. To learn more about how to deal with government-guaranteed indebtedness visit www. https://dannlaw.com/student-loan-debt/
Bankruptcy may not be the best way to resolve your private student loan debt problems. The members of DannLaw's legal team are well-versed in the laws governing both student loans and bankruptcy. We will be able to help you decide if bankruptcy is right for you and determine whether you should file Chapter 7 or 13. We may also be able to offer other options and strategies to deal with your debt.
Although the decision will serve as precedent within the Fifth Circuit's jurisdiction which includes Louisiana, Mississippi, and parts of Texas, our experienced attorneys will be able to use the ruling to persuade judges across the country to discharge Navient private student loan debt via bankruptcy.
To learn more about this exciting decision and whether you should resolve your Navient private student loan debt dilemma by filing for bankruptcy,  call Atty. Brian Flick at 513-645-3488, Atty. Emily White at 614-500-4395 or use our contact form to arrange a free, no-obligation initial consultation. They will be happy to evaluate your situation and offer sound advice that will put you on the road to financial security.