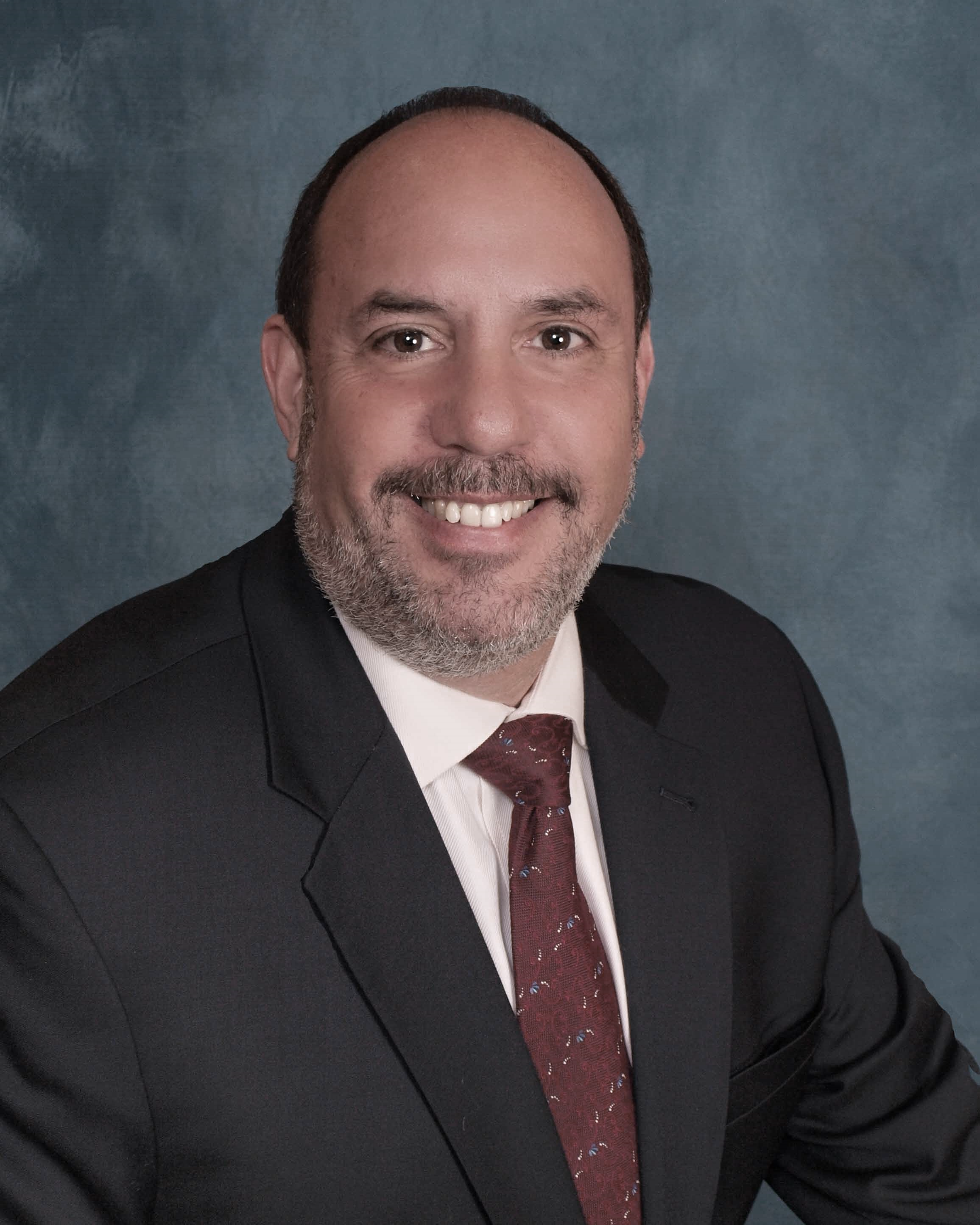 Of Counsel
Education
Bachelor's Degree, Queen's College (CUNY) 1980
Master of Business Administration, St. John's University, 1987
Juris Doctorate, Rutgers University School of Law, Newark, 1995
Bar Admissions
New Jersey State Bar
Federal District Court of New Jersey
Third Circuit Court of Appeals
United States Supreme Court
Contact Information
(201) 355-3440
(732) 545-7900
(877) 475-8100
awolf@dannlaw.com
Andrew Wolf–Of Counsel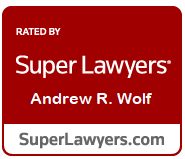 Andrew Wolf has been selected to the 2014 - 2023 lists of Super Lawyers. This award is conferred by Thomson Reuters. A description of the selection methodology may be found here.  No aspect of this advertisement has been approved by the Supreme Court of New Jersey.
Since opening his law practice in September 1997, Andrew Wolf, who joined DannLaw in October 2021, has become one of the most prominent, prolific, and respected consumer protection attorneys in the United States. Along with resolving hundreds of cases on behalf on individuals, Mr. Wolf has been certified as Class Counsel in 138 actions involving New Jersey's Consumer Fraud and Truth-in-Consumer Contract Warranty and Notice Acts, the federal Fair Debt Collection Practices Act, and other statutes. A list of notable published decisions arising from his consumer advocacy may be found here: Wolf notable cases.
In addition to aggressively and successfully representing his clients, Andrew has generously shared his knowledge, expertise, and experience with the legal community. He taught consumer protection law to New Jersey's legal services attorneys in 2002, 2003, and from 2007 to 2013, was a featured panelist at the 2003 New Jersey State Bar Convention, the 2004 Consumer Law Day, and the 2005 New Jersey Judicial College. He has provided continuing legal instruction in the areas of consumer and class action law, served as a panelist on programs conducted by Rutgers Law School's Eric R. Neisser Public Interest Program, and was an adjunct professor at his alma mater, Rutgers University School of Law at Newark from 2013-2016 and 2018-2019.
Mr. Wolf has earned numerous honors and awards for his work on behalf of consumers. He has been designated as a SuperLawyer annually since 2014, received the Debevoise-Eakeley Award from New Jersey Legal Services in 2010 in recognition of his unparalleled support for the organization, and was the recipient of the 2018 Robert J. Cirafesi Chancery Practice Award from the Middlesex County Bar Association.
Mr. Wolf earned a bachelor's degree at Queens College (CUNY) in 1980, a Masters in Business Administration from St. John's University in 1987, and his Juris Doctorate at Rutgers University School of Law in 1995. He was admitted to practice in the state of New Jersey in 1995, the Federal District Court of New Jersey in 1996, the Third Circuit Court of Appeals in 1999, and the United States Supreme Court in 2010.
He is a member of the National Association of Consumer Advocates (NACA), a Board Member of the Consumers League of New Jersey, the New Jersey State Bar Association, the Middlesex County Bar Association, and was appointed by the New Jersey Supreme Court to serve on the Special Civil Part Practice Committee for five terms.
He is also heavily involved in alternative dispute resolution as both a mediator and arbitrator. He is approved as a Mediator by the State of New Jersey, Department of Law and Public Safety, the State of New Jersey Judiciary, and as a Trainer in Mediation and Conciliation Skills for New Jersey's Administrative Office of the Courts.

---
Notable published decisions arising from cases in which Mr. Wolf has represented consumer interests include:
Seigelstein v. Shrewsbury Motors, Inc., 464 N.J. Super. 393(App. Div. 2020);
Sanchez v. Fitness Factory Edgewater, LLC, 242 N.J. 252 (2020);
Bacon v. Avis Budget Grp., Inc., 959 F.3d 590 (3rd Circuit 2020);
Pisack v. B & C Towing, Inc, Eptisam Pellegrino v. Nick's Towing Service, Inc & Christopher Walker v. All Points Automotive & Towing, Inc., 455 N.J. Super. 225[1]:
Roach v. BM Motoring, LLC, 146 N.J. 163(2017);
Bohus and Shelton v. Restaurant.com, 784 F.3d 918 (3d Cir. 2015);
Casal v. Hyundai Motor Am., 436 N.J. Super. 296 (App. Div. 2014);
Shelton v. Restaurant.com, 214 N.J. 419 (2013), Walker v. Giuffre, 209 N.J. 124 (2012);
Chulsky v. Hudson Law Offices, P.C., 777 F.Supp.2d 823 (D.N.J. 2011);
Bosland v. Warnock Dodge, Inc., 197 N.J. 543 (2009);
United Consumer Financial Services Co. v. Carbo, 410 N.J. Super. 280 (App. Div. 2009);
Jefferson Loan Co., Inc. v. Session, 397 N.J. Super. 520 (App. Div. 2008);
Fogel v. Hayt, Hayt & Landau, LLC, 403 N.J. Super. 389 (App. Div. 2008); and
Bosland v. Warnock Dodge, Inc., 396 N.J. Super 267 (App. Div. 2007).
---
[1] This June 14, 2018 decision is the first published opinion related to the PTPA and PTPA Regulations. The Pisack and Pellegrino matters were argued at the New Jersey Supreme Court on October 24, 2019, and a decision was rendered on January 16, 2020.